Penalty for Stealing Weapons from the Military in New York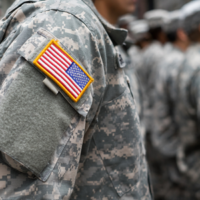 Politicians and authorities in New York are trying to figure out why so many stolen military weapons are ending up on the streets of New York. In many cases, these military weapons have been used in violent crimes. What makes matters even worse is the fact that these military-grade firearms are capable of doing much more damage than typical firearms. Some are capable of punching through body armor, while others are fully automatic. It goes without saying that it is highly illegal to steal weapons from the military, especially if you plan to sell them or use them in violent crimes.
If you are facing weapons charges of any kind in New York, it makes sense to get in touch with a qualified criminal defense attorney as soon as possible. These legal professionals can help you fight for your rights and avoid legal consequences.
Criminals are Somehow Getting Hold of Military Weapons in New York
Military weapons are turning up all over the place in New York, and they often find their way into the hands of criminals who use these firearms in violent crimes. It doesn't take a genius to figure out exactly how this is happening. Members of the military are obviously stealing weapons from bases and other installations before selling them. Worrying reports are beginning to surface, and in one case an Army pistol stolen from a base in North Carolina was used in four separate shootings in New York. In some cases, armor-piercing grenades and military explosives have been stolen before finding their way into the hands of civilians. An astounding 34 rocket launchers have gone missing over this period.
The Pentagon isn't really explaining how this is happening. In fact, the Army and Air Force couldn't reveal how many weapons were lost or stolen within the past ten years. However, the general belief is that thousands of weapons have gone missing over the years. The military conducts its own investigations into these matters, and the public rarely discovers who is responsible or what kinds of consequences people experience.
Army Soldier Sentenced After Selling Stolen Military Equipment
While it's often difficult to see what's really going on in the military, there are some notable exceptions. In 2020, it was reported that an Army National Guard was charged with 2 years in prison, and she was also ordered to pay millions of dollars in restitution. She had stolen more than 50 items from a Guard facility, including night-vision goggles, infrared aiming lasers, and scopes. She had been selling these items on eBay before she was caught.
Enlist the Help of a Qualified Attorney Today
If you are facing weapons charges of any kind, you need help from an experienced New York criminal defense attorney. Phillip J. Murphy, Attorney at Law, has defended numerous criminals in New York over the years, and he has a strong understanding of the law that surrounds firearms in the Empire State. Get in touch today, and we can develop an effective action plan together.
Resource:
apnews.com/article/government-and-politics-business-gun-politics-crime-6caba27108d05a8b7c1860959d1ae130
armytimes.com/news/your-army/2020/11/20/former-texas-army-guard-soldier-sentenced-for-stealing-military-gear-selling-it-on-ebay/
https://www.phillipmurphylawyer.com/brooklyn-jews-targeted-by-arson-attacks/