Physical & Constitutional Threats Continue While Defendants Sit In New York Jails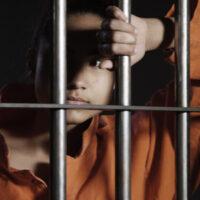 The conditions at local New York detention facilities are nothing short of horrific, and there is no shortage of questionable civil rights issues and physical threats involved in the approaches that the jails and courts have taken at this time. It has come to be known as the COVID-19 dilemma in the criminal justice system, where those facing charges sit in New York Metropolitan Correctional Center with no end to their cases in sight. Some have rightfully labeled it the "tried and true method" of the courts simply trying to "keep everyone in jail" while they "sort it out."
Right to A Speedy Trial
Judges have incessantly delayed cases and denied defendants their right to a speedy trial by entering blanket orders that toll the time limits under the Speedy Trial Act without actually considering the circumstances of each individual case. This raises serious questions about whether these orders are valid, and for how long.
Jury Pools
There are also no assurances as to what will happen if and when trials regularly resume, especially when it comes to jury composition and the potential for skewed jury pools. While defendants have a right to a jury selected from a fair cross-section of the community, the impacts of some jurors being excused due to the virus will inevitably affect this, not to mention the effect of how people serving on a jury in the midst of a pandemic could potentially affect their views of and decisions on the trial.
Defendants Conferring with Their Attorneys
Although the Sixth Amendment guarantees the right to counsel and those communications are confidential, in some cases, attorneys are in a position where they have no choice but to meet with their clients by whispering over phones and having to decide between unfair virtual hearings or allowing clients to simply linger in jail; all without being able to review evidence documents in making these important decisions.
Physical Threats Due to The Virus & A Lack of Safety Measures in US Jails
In addition to constitutional issues, those lingering in jails right now are facing severe threats due to the pandemic as well. In August, the US Supreme halted an injunction requiring sheriffs and counties to implement certain safety measures protecting inmates during the pandemic—such as social distancing, providing inmates with enough soap for frequent handwashing, and isolating and testing symptomatic individuals—even though a number of new cases of COVID-19 spring up in jails every single week and measures taken in these jails fall well short of the guidelines put forth by the Centers for Disease Control and Prevention.
Contact Successful New York Criminal Defense Attorney Phillip J. Murphy
There is no question that the risk of harm in these jails is undeniably high right now. If you are facing criminal charges, contact experienced New York criminal defense attorney Phillip J. Murphy to find out how we can use our more than three decades of experience serving clients in New York to ensure that your rights are protected.
Resource:
news.bloomberglaw.com/us-law-week/chaos-in-courts-keep-everyone-in-jail-and-well-sort-it-out
supremecourt.gov/opinions/19pdf/20a19_k537.pdf
https://www.phillipmurphylawyer.com/changes-to-new-yorks-criminal-justice-reform-part-i-discovery/