Recreational Marijuana And Sports Gambling Could Soon Become Legal In New York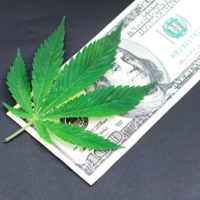 On May 14th, the U.S. Supreme Court struck down a federal ban on sports gambling, opening up the possibility for states to pass laws allowing for the activity as they see fit. While New Jersey has already passed a law to allow for sports gambling, New York is also expected to in the next few months.
In addition, on May 16th, New York City Comptroller released a statement indicating that, if New York legalizes marijuana use, it could create a $3.1 billion market, which could be invested in education and health care. Below, we discuss the potential decriminalization—and even legalization—of these activities in New York's future.
New York's Proposed Sports Gambling Bill
In New York, the proposed senate bill to legalize sports betting would be passed as an amendment to the existing law on pari-mutuel gaming, the framework that allowed the horse racing industry to continue even when bookkeepers were technically outlawed. However, a number of professions would still be barred from engaging in sports gambling, including but not limited to agents, athletes (amateur and pro), casino employees, minors, owners, referees, team employees, and union personnel.
The types of bets that could be placed would be broken down into three tiers:
Tier one: typical over/under or point spread play, where a wager is determined by the final score;
Tier two: "in-play" sports betting, where a wager is made while a game is going on concerning, for example, which player will foul out, when, etc.; and
Tier three: prop bets and any other wagers that do not fall into either of these two categories.
Casinos would also be required to provide specific data to the New York State Gaming Commission, including the amount of gross revenue from sports wagering, the amount of prizes, the amount provided to the integrity fund, and the total amount of wagers per year.
Sports leagues would also collect what's known as an "integrity fee," or a percentage of the amount wagered on sports events in an effort to prevent cheating and black-market gambling.
Legalizing Marijuana in New York
According to New York City Comptroller Scott Stringer, New York could stand to gain more than $435 million annually in tax revenue if it were to legalize marijuana. Decriminalization and legalization would not only bring much-needed revenue to education and health care needs, but also increase tourism throughout New York. State legislation to legalize marijuana is currently pending in Albany, while some federal legislators have also announced plans to decriminalize it at the federal level as well.
New York Criminal Defense
If you have any questions about legal/illegal gambling or use of marijuana, contact our experienced New York criminal defense attorneys at the office of Phillip J. Murphy today to find out more.
Resources:
sbnation.com/nba/2018/5/17/17354746/proposed-state-gambling-laws-new-york-state
cnbc.com/2018/05/16/legal-marijuana-in-ny-may-create-3-point-1-billion-market-nyc-comptroller.html