The First Step Act Has Failed to Provide the Universal Justice It Promised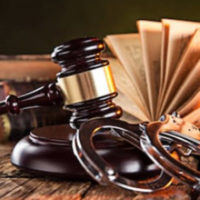 The First Step Act—signed into law on December 21, 2018—provided significant hope for much needed criminal justice reform in the US. While the law was ambitious and made a number of important changes, including to mandatory minimum sentencing for a number of drug crimes, perhaps most importantly, it retroactively applied the 2010 Fair Sentencing Act, which enabled thousands of inmates to apply to be resentenced or released if they were unfairly sentenced for crack cocaine offenses in particular prior to 2010.
Unfortunately, while the law has allowed for thousands convicted for nonviolent drug offenses across the country to have their federal sentences reduced or to be outright released, especially those serving decades-long sentences for crack cocaine convictions, which have disproportionately affected Black men, it has also fallen short of providing universal justice for all eligible inmates because of the extent of judicial discretion that it provides. Specifically, those inmates who happen to be assigned to judges who rarely if ever grant motions for resentencing under First Step Act cases simply do not have much recourse precisely because the law provides too much authority to judges to make these decisions.
Hurdles & Ambiguities: Applicants Should Work with an Attorney
The fact that a number of district court judges are former prosecutors and the government contests a majority of First Step applications already presents a significant hurdle to applicants, and makes it all the more important that eligible inmates work with an attorney in making their requests. This is also important given that judges are still trying to figure out the ambiguities in the law in its first few years after enactment. For example, one appeals court overturned a decision from a judge who decided that an inmate was ineligible under the First Step Act because he had been found with too little crack cocaine in his possession, indicating that there is still a significant amount of confusion amongst some judges as to Congress' intent in passing the Act.  Courts have also been slow to determine other important factors, such as whether to figure in behavior behind bars and/or other concurrent charges in their decisions. And while some appeals courts have decided to release some inmates whose federal trial judges declined to resentence them, there are also hurdles in getting an appeals court to hear your case, especially if you do not have access to an attorney.
The Law Leaves Too Much Room for Abuse of Discretion
Then there are judges who simply disagree with Congress' reasons for enacting the First Step Act in the first place, and, due to the way that the law has been drafted, have the power to deny applications as a result.
Take, for example, Chief Judge Danny C. Reeves of the Eastern District of Kentucky: In spite of the entire purpose of the First Step Act, he has denied resentencing to all crack cocaine offenders, requests for early release for "good time" served, compassionate release to those inmates who face severe vulnerabilities in prison, defendants who entered guilty pleas before the date that the First Step Act was technically enacted even if they were sentenced after it was signed into law, and even to inmates were referred to him by the US Sentencing Commission as being eligible for sentence reductions.
Contact New York Defense Attorney Phillip J. Murphy If You Are Facing Criminal Charges
If you are facing criminal charges, it is extremely important that you mount the strongest defense possible from the outset. You can be robbed of justice and your rights at any point. Contact experienced New York criminal defense attorney Phillip J. Murphy to find out how we can use more than three decades of experience serving clients in the area to ensure that your rights are protected.
Resource:
nytimes.com/2020/08/01/us/politics/law-to-reduce-crack-cocaine-sentences-leaves-some-imprisoned.html
https://www.phillipmurphylawyer.com/changes-to-new-yorks-criminal-justice-reform-part-i-discovery/