The House of Representatives Passes Legislation Making Animal Cruelty a Federal Crime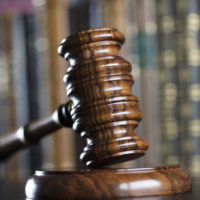 In late October, the House of Representatives passed legislation– the Preventing Animal Cruelty and Torture Act ("PACT" Act)–making animal cruelty a federal crime. Ultimately passed by the Senate soon after, the bill creates federal penalties for a number of activities involving animals that currently depend upon state law, including burning, crushing, drowning, impaling, suffocating, sexual abuse, or otherwise causing violence that results in serious bodily injury to animals. Violations could result in felony convictions, jail time (up to seven years in prison), and significant fines; penalties that are significantly more extreme than those currently called for by state law (for example, in New York, animal cruelty is punishable by up to a one year in prison and/or a $15,000 fine).
Closing Loopholes
Until now, federal law regulating animal cruelty has largely been confined to activities that affect commerce, such as videos sold that depict this violence and animal fighting (and associated gambling). Although every state has a law that bars some form of animal cruelty, without a federal ban, it can be difficult to prosecute cases that span a number of jurisdictions and/or occur on federal property, such as military bases. Those behind the legislation have indicated that the ultimate goal is a federal anti-cruelty statute that would allow the FBI and others to arrest and prosecute those who commit crimes against animals. Previous federal law only allowed the federal government to prosecute if the activity was recorded on camera, which was barred by a 2010 law banning "crush videos." The PACT Act would allow for any of these acts that are conducted on federal property to be prosecuted, as well as any other cruel action that affects commerce, for example, transporting animals, as well as their parts, and products across state lines, the creation of websites that involve animal cruelty, etc.
Exemptions to Prosecution
The bill includes a number of exemptions that would otherwise likely draw opposition and bar anyone being arrested or prosecuted for engaging in the following activities with animals, including:
Agricultural husbandry and "other animal management practices"
Fishing
Humane euthanasia
Hunting
Medical and scientific research
"Normal veterinary practices"
Slaughter for food
Trapping
Actions "necessary to protect the life or property of a person"
Contact Our Criminal Defense Attorneys with Any Questions
There is still a certain amount of confusion and vagueness with respect to who can get prosecuted and for what, especially when it comes to whether or not a particular activity affects commerce. If you have questions or are charged with a crime, contact our New York criminal defense attorneys at the office of Phillip J. Murphy today for a free consultation.
Resource:
washingtonpost.com/science/2019/10/23/most-animal-cruelty-isnt-federal-crime-house-just-passed-bill-change-that/
ecowatch.com/bill-animal-cruelty-federal-crime-2641100356.html?rebelltitem=2#rebelltitem2
https://www.phillipmurphylawyer.com/new-yorks-raise-the-age-law-has-transformed-how-juvenile-crimes-are-treated-especially-in-brooklyn/