The Many Penalties for DWI in New Jersey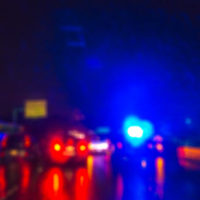 If you are going to drink and drive, New Jersey is not the place to do it.  Many states have pretrial diversion programs, where first-time DWI defendants can get their charges dropped if they fulfill requirements such as completing an alcohol education program, New Jersey does not offer this option.  None of New Jersey's pretrial diversion programs apply to drunk driving cases.  This does not mean that you will automatically go to jail if you get convicted of DWI; in New Jersey, it is rare to get a jail sentence for a non-violent offense if it is your first criminal conviction.  The penalties for DWI are harsh enough to put a dent in your sense of freedom, though.  If you are facing criminal charges for drunk driving in New Jersey, contact a Bergen County, New Jersey DWI defense lawyer.
What Is DWI in New Jersey?
New Jersey law considers you too drunk to drive if your blood alcohol content (BAC) is 0.08 or higher.  That means that you can get convicted of DWI even if you only drank two alcoholic beverages, do not feel drunk, and did not make any driving mistakes.  In fact, you can get charged with DWI even if you didn't drive.  A police officer can ask you to take a breathalyzer test even if all you did was get into the driver's seat of your car after consuming alcohol, even if you have not even shifted the car's transmission out of park.
Driver's License Suspensions
The judge in your DWI case can suspend your driver's license for up to three months for a first-time DWI conviction.  For a second-time conviction, the period of driver's license suspension is two years.  If you get three DWIs in ten years, the court can suspend your license for ten years.
Community Service
The court can require you to perform community service as part of your sentence for DWI.  For a first-time conviction, your community service assignment will only last for a few days, but is 30 days for a second conviction and 90 days for a third conviction.
Ignition Interlock Devices
An ignition interlock device is a breathalyzer attached to the ignition of your car.  The car will not turn on unless your BAC is below the legal limit of 0.08.  After you get your driver's license reinstated after the suspension, you will need to have an ignition interlock device installed; if it is your second DWI conviction, then the ignition interlock device stays in place for three years after you get your driver's license back.  Worst of all, you have to pay for the ignition interlock device.
Monetary Penalties
Your wallet is where a DWI conviction hurts the most.  For your first and second DWI convictions, you will have to make annual payments $1000 to the Motor Vehicle Commission for three years.  That does not even count the other fees, fines, and surcharges you might have to pay.
You Need a DWI Defense Lawyer, Even If You Have No Prior Convictions
Staying out of jail is good, but keeping your driver's license and avoiding recurring fees is even better.  A New City DWI lawyer can help you fight your DWI charges or get them reduced.  Contact Phillip J. Murphy for help today.
https://www.phillipmurphylawyer.com/the-first-step-act-has-failed-to-provide-the-universal-justice-it-promised/