The New Jersey Pretrial Intervention Program: A Once-in-a-Lifetime Opportunity, but Not a "Get Out of Jail Free" Card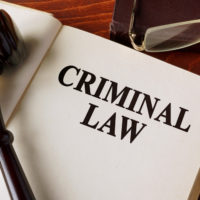 As you ride to the county jail after getting arrested, you probably wish that the preceding minutes or hours had never happened.  You wish that there could be a way to turn back time.  In fact, the New Jersey Pretrial Intervention (PTI) program is the closest thing there is to erasing your criminal case from history.  If you successfully complete the program, your criminal charges will be dropped.  The arrest will remain on your record, but it is possible to get it expunged if you complete the expungement process after completion of the PTI program.  Even though it is preferable to incarceration and to having a criminal conviction on your record for the rest of your life, completing the PTI program is neither quick nor easy.  If you are facing criminal charges, a Bergen County criminal defense lawyer can help you get accepted into the PTI program and remain in good standing in the program until you complete it successfully.
How the Pretrial Intervention Program Works
The consequences of having a criminal conviction on your permanent record last well beyond when you finish your jail sentence or probation.  It comes back to haunt you every time you apply for a job or try to rent an apartment, and you can even lose your voting rights.  In other words, the punishment, in terms of your earning potential and reputation, can go on forever.  For someone charged with a nonviolent crime to suffer these consequences is cruel and unusual punishment.  Furthermore, there are better uses for tax revenues than to punish people again and again for mistakes they made when they were young.
Therefore, New Jersey offers the PTI program to defendants charged with nonviolent crimes.  Usually, only people without prior convictions are eligible to participate.  Likewise, having participated in a similar program in another state can make you ineligible to participate in the PTI program.
Standard and Special Conditions
Participating in the PTI program is a lot like being on probation, except that at the end, you can walk away without a criminal record.  How long the program lasts is up to the judge to decide, but it can last for up to three years.  All participants must comply with the following standard conditions:
Meeting with your probation officer as required and allow him or her to visit you at your home
Not getting any additional arrests
Being truthful with your probation officer
Staying employed
Being truthful with your probation officer
Complying with your special conditions, if any
Depending on your case, you might also have special conditions for your PTI program.  For example, if you were arrested on drug charges, you might need to undergo random drug testing and complete a drug treatment program.
A Criminal Defense Lawyer Can Help You Get into the PTI Program
It is much easier to get into a PTI program if you have a Bergen County criminal defense lawyer to advocate for you.  Contact Phillip J. Murphy for help with your case.
https://www.phillipmurphylawyer.com/the-first-step-act-has-failed-to-provide-the-universal-justice-it-promised/