Therapists Arrested In New York For Billing Fraud Demonstrate Severity of These Charges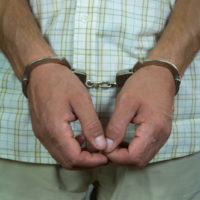 On October 4, eight therapists were arrested in New York on federal billing fraud charges for allegedly stealing hundreds of thousands of dollars from developmentally disabled children by billing for services that were never provided between 2012 and 2018. According to reports from federal prosecutors, the fraud included forcing the names of parents or guardians for the sake of documentation, as well as logging thousands of fraudulent therapy sessions and invoices for non-existent sessions, some of which correlated with the defendants being documented on vacation and/or on their cell phones at the same time they were supposedly providing therapeutic services to children.
The charges ultimately involve issues of government prosecution versus individual civil litigation brought by the children's families because they involve public funds provided by government agencies and specifically designated for therapeutic care programs for the developmentally disabled—i.e. taxpayer funds. The defendants were accused of stealing more than $600,000 from both the New York City Department of Health and Mental Hygiene and Medicaid. If convicted, each one faces up to 10 years in prison.
Theft or Bribery Concerning Programs Receiving Federal Funds
In this case, the defendants were charged under federal law with knowingly and intentionally:
Embezzling, stealing, and obtaining by fraud, or otherwise without authority, knowingly converting property belonging to New York City agencies worth $5,000;
Executing and attempting to execute a scheme and artifice to defraud a health care benefit program; and
Obtaining – by means of materially false and fraudulent pretenses, representations, and promises – money and property owned by and under the custody and control of health care benefit programs in connection with the delivery of and payment for health care benefits and services; as agents of a local government agency.
Each therapist was charged with receiving around $30,000 in Medicaid funds and more than $70,000 in New York Department of Health funds.
More Arrests to Come?
The charges came from an ongoing New York City Department of Investigation and FBI investigation into allegations of fraudulent billing practices in connection with the New York State Early Intervention Program (EIP), which provides remedial services to developmentally delayed children from birth to three years old. The services are provided by individual therapists who are subcontractors or employees of agencies that hold EIP contracts with the New York State Department of Health.
New York Theft Attorney
If you are suspected of a theft crime here in New York, these charges can result in hefty jail time, as well as affect your career and record for the rest of your life. Contact our experienced New York criminal defense attorneys at the office of today to ensure that your rights are protected throughout the process of charges brought.
Resource:
abcnews.go.com/US/therapists-arrested-york-city-billing-fraud/story?id=58284953