Traffic Stop Case to Be Heard by U.S. Supreme Court Could Effectively Eliminate Fourth Amendment Protections in Circumstances Involving License Suspensions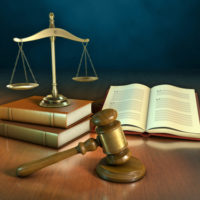 The US Supreme Court will soon hear a case that will have significant impacts on every citizen's Fourth Amendment rights. Specifically, the case involves the question of whether a police officer has enough reasonable suspicion to pull someone over after running the license plates when the owner of the car's driver's license has been suspended or revoked.
This could affect millions of people; as more than 11 million drivers have had their licenses suspended simply due to unpaid court debts. In fact, a number of people 's licenses are suspended – not because there's any connection to public safety issues – but simply because they have unpaid traffic tickets. Just look at a state such as New Jersey, where less than six percent of all suspended drivers are actually suspended for driving-related reasons. In fact, some states block residents from having a driver's license simply because they default on student loan payments, or even revoke drivers' licenses for unpaid tickets related to minor pedestrian offenses, such as jaywalking.
Decision Could Enable Police Officers To Pull Over Innocent Drivers
It is especially alarming that the decision could permit police officers to essentially conduct suspicious seizures of vehicles registered to owners with suspended licenses even though they do not know who actually is driving the car. As the Kansas Supreme Court noted in siding with the defendant, with a number of families, multiple people in the household use one car, and what this would do is essentially allow someone else driving that car to get stopped by a police officer even though they may not be the driver with a suspended driver's license.
The "Crime" Of Owing the Government Money?
The Kansas Supreme Court also pointed out that, by allowing a police officer to make assumptions like this when it comes to reasonable suspicion, it essentially "relieves the state of its burden of proof and shifts that burden to the driver." In addition, someone with a revoked driver's license has not actually committed a crime by owning and registering vehicle or by allowing someone else to use that vehicle.
Even for those who do own the vehicle, if they are driving, in a number of cases, their only "crime" is owing the government money. As noted by the respondent, the Fourth Amendment ensures that people do not lose their right to privacy simply because they owe a debt to the government.
Potential Police Misconduct & Impacts On Poor Communities
The case also involves the issue of whether it is unconstitutional for police to use automated license plate readers, which are becoming more prevalent. On this issue, a blessing from the Court could open Pandora's box of police misconduct, not only enabling police to pull people over simply because they have an outstanding court debt, but also raising a number of civil rights concerns, as driver's license suspensions are concentrated in and more likely to affect poor communities and communities of color, which means that these individuals would be pulled over more frequently if the Supreme Court sides of the state of Kansas.
Contact Our Criminal Defense Attorneys
If you have any questions about this or a traffic stop-related case, contact our experienced New York criminal defense attorneys at the office of Phillip J. Murphy to find out how we can help.
Resource:
forbes.com/sites/nicksibilla/2019/09/13/supreme-court-traffic-stop-case-could-drastically-limit-drivers-fourth-amendment-rights/#6227563e7c17
https://www.phillipmurphylawyer.com/new-report-sheds-alarming-light-on-increasing-use-of-guilty-pleas-decreasing-jury-trials/