U.S. Defense Department Announces That It Will Make Sexual Harassment a Crime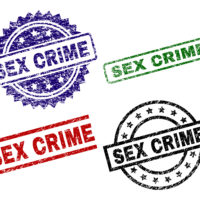 On May 2, the Defense Department announced that it will now make sexual harassment a criminal offense in an effort to stop the scourge of sexual assault and abuse that has been reported within the department.
Department of Defense Definitions
In the military,sexual harassment is defined as unwanted sexual approaches directed towards a coworker or employee with the implication that their employment status, advancement, and other treatment will depend upon their response. Sexual assault charges involve physical contact.
The Statistics On These Crimes in The Military
According to a new report, the number of reported sexual assault cases of rose from 4,800 in 2016 to 6,050 in 2018, where officials estimate that the actual numbers of assaults that occurred involved approximately 20,500 cases in 2018; representing an increase of nearly 40 percent just over the previous two years. These increases were reportedly the highest amongst women between the ages of 17 to 24 and junior enlisted women. In addition, according to the data, most perpetrators were in the same grade or slightly higher than the victim. Meanwhile, earlier this year, defense officials also reported that the number of unwanted sexual encounters just at military service academies has increased almost 50 percent over the last three years and more than 10 percent of all women experience sexual assault at military installations. In addition, 43 percent of women who reported the assault to authorities within the military indicated that they received perceived negative experiences.
Yet, while sexual assault continues to increase, the number of cases that actually go to trial has been decreasing. In addition, according to the statistics, retaliation for these reports decreased between 2016 and 2018.
The Penalties to Come
Defense officials hope to have these new criminal penalties in place by October 2019 and plan to include a stand-alone military crime for sexual-harassment. The department has also indicated that it is also considering increasing criminal penalties for those who retaliate in response to these reports.
Prior to this new law, those accused of sexual harassment have either been subject to court martial or an administrative hearing, which also includes non-judicial punishment proceedings. Rank misconduct has also been charged as sexual harassment in some cases.
Contact Our Experienced Sex Crime Defense Attorneys with Any Questions
If you are concerned that you could be facing criminal penalties for a sexual harassment and/or assault-related crime, contact our experienced New York sex crimes attorneys at the office of Phillip J. Murphy today to find out how we can help. When it comes to being accused of a sex crime in the military, you not only face severe criminal consequences, but dishonorable discharge and serious damage to your reputation and future.
Resource:
militarytimes.com/news/pentagon-congress/2019/05/02/defense-department-to-make-sexual-harassment-a-crime/
https://www.phillipmurphylawyer.com/will-sexual-assault-cases-ever-be-the-same-after-the-metoo-movement/