U.S. Supreme Court Hears & Decides On Crucial Immigration Prosecution & Civil Rights Cases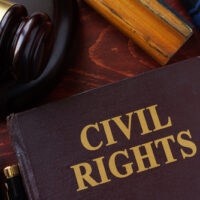 The Supreme Court has already had a busy month, just in the first few days of March: The Court decided to override federal law and allow the states to take over a certain amount of criminal prosecution of illegal immigrants concerning work authorization issues and, in a potentially historic case, also heard arguments concerning the current administration's policy of seeking to deport asylum seekers without first having their cases heard by a judge; a right that has long been at the heart of habeas corpus, as written in the Constitution.
Court Hands Prosecution of Work Authorization Fraud – A Federal Issue – To The States
The ruling on the ability for states to now prosecute illegal immigrants on an issue that has historically been solely within the jurisdiction of the federal government – fraud issues as they affect work authorization – resulted in the Court reversing a state Supreme Court decision that had voided the convictions of three workers who were convicted by a lower court for fraudulently using other peoples' Social Security numbers on their I-9 forms. The 1986 Immigration Reform and Control Act dictates that policing work authorization fraud issues is the jurisdiction of the federal government and, according to Justice Stephen Breyer, who authored the dissent, allowing prosecutions on this issue by the state "opens a colossal loophole" in terms of opening the door to states taking over on policing federal immigration issues, especially since immigration-related employment fraud has long been under federal police powers.
Court Weighs Whether Immigrants Have the Right to A Judge Reviewing Their Deportation
The Court also heard arguments in the administration's policy of expediting deportations of immigrants who are seeking asylum without first providing them with a chance to have their cases heard by a judge, a constitutional right that a long line of cases decided by the Supreme Court has protected throughout history, including for those present in the US illegally. The policy targets any and all undocumented immigrants and dictates that they can be picked up for any reason and deported up to two years after arriving.
In the case in question, an immigration officer denied the immigrant's asylum claim, finding that he did not "credibly fear for his life," and an immigration judge upheld the decision. The immigrant filed a petition, arguing that the immigration officer failed to execute the asylum interview, as required, and the district court ruled that he was not entitled to have a judge hear his case because he was subject to expedited removal. However, the Ninth Circuit Court of Appeals reversed this decision, finding that he did have a right to have his claim reviewed by a judge in order to ensure, at a minimum, that errors were not made by the immigration officer. The case is of extreme importance, as deporting a non-citizen without a court at least looking at whether the deportation is legal upon request has never occurred.
If You Have a Criminal or Civil Rights Concern, Contact Defense Attorney Phillip J. Murphy
New York criminal defense attorney Phillip J. Murphy has more than 30 years of experience defending individuals' rights. If you have a legal civil rights concern, contact our office to set up a free consultation and find out how we can help.
Resource:
reuters.com/article/us-usa-court-immigration/us-supreme-court-lets-states-prosecute-immigrants-for-identity-theft-idUSKBN20Q26S
npr.org/2020/03/02/811342248/supreme-court-considers-writing-itself-out-of-speedy-deportation-cases
https://www.phillipmurphylawyer.com/ice-arrests-115-people-in-new-jersey-claiming-they-are-criminals-but-move-may-instead-be-punishment-for-immigrant-trust-directive/