U.S. Supreme Court to Hear Arguments in Guilty Plea Appeal Waiver Case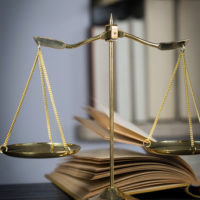 We've previously discussed the issue of plea bargains being on the rise in the United States. It has become such an issue that many argue that it has turned our criminal justice system upside down. In fact, today, an estimated 97 percent of federal and 94 percent of state prosecutions now end in plea bargains.
Naturally, with the significant increase in plea bargains comes an increase in the inclusion of appeals from guilty pleas, and thus an insistence (from prosecutors) on the inclusion of appeal waivers in plea agreements. As a result, at the end of October, the U.S. Supreme Court will hear arguments in a case of first impression that addresses the question of what a defendant must demonstrate in order to make a claim of ineffective assistance of counsel when their attorney fails to file an appeal once a defendant signs an appeal waiver.
The Case
The case involves the following circumstances: a criminal defendant pled no contest to aggravated assault and guilty to possession of a controlled substance. While each plea agreement included an appeal waiver indicating that he waived his right to an appeal, evidence indicated that he, in fact, harbored doubts about this waiver because he answered "no" to the question of whether he had waived his right to appeal in his Guilty Plea Advisory Form and. In addition, at his hearing, the district judge verbally noted that he had the right to appeal the court's order to the state Supreme Court.
The defendant informed his attorney that he wanted to appeal shortly after entering his pleas, yet his attorney never filed the appeal in light of the appeal waiver. The defendant proceeded to file a petition for postconviction relief, arguing that his attorney's refusal to appeal constituted "ineffective assistance of counsel," but the court denied his petition, finding that the lawyer's performance was not objectively unreasonable and that he suffered prejudge as a result. The state Supreme Court agreed, finding the presence of appeal waivers decisive.
While the U.S. Supreme Court previously decided (in 2000) that prejudice is presumed when an attorney fails to file an appeal, as directed by their client, that case did not involve an appeal waiver, making the current case one of first  impression for the Court.
Choose Your Criminal Defense Attorney Wisely
Do not let yourself be stuck in court proceedings simply because you worked with an attorney who did not respect your wishes. Phillip J. Murphy, Attorney at Law, has been representing defendants in criminal and civil rights proceedings for more than 25 years throughout New York and New Jersey. Contact our office today to find out what we can do for you.
Resources:
nytimes.com/2012/03/23/us/stronger-hand-for-judges-after-rulings-on-plea-deals.html
scotusblog.com/case-files/cases/garza-v-idaho/