U.S. Supreme Court to Hear Monumental Criminal Case Involving Significant Prosecutorial Misconduct and Racial Discrimination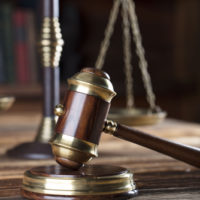 In March, the U.S. Supreme Court will hear a monumental criminal case that involves a significant amount of prosecutorial misconduct, racial profiling, and the death penalty. The case concerns defendant Curtis Flowers, a man who was convicted for murder in spite of being tried six times, with two hung juries, and a conviction overturned by a state Supreme Court due to a prosecutor purposely working to keep black people off the jury. The Court will decide whether the state court was correct in finding that there were no constitutional violations in Flowers' trial that resulted in the death penalty.
A Prosecutor Willing to Do Anything to Secure a Conviction
In this particular case, a number of civil rights organizations and even former Justice Department officials have filed briefs in support of Flowers, pointing out that the case involves a blatant attempt by the prosecutor to exploit racial bias just to obtain a conviction. The case has received widespread national attention, even inspiring a podcast titled "In the Dark," which raises significant doubt regarding Flowers' conviction. Specifically, according to media reports, evidence has surfaced indicating that not only was there egregious racial discrimination involved in the selection of the jury, but also false testimony provided by law enforcement and informants, false, discredited forensic evidence, and suppression of material evidence. In fact, every jailhouse informant recanted their testimony that Flowers had confessed to them. One of them informed the podcast program that the prosecutor had specifically offered him a deal to make up all of the testimony provided against Flowers.
Jurors Cannot Be Selected or Challenged Based On Race
When the Court hears the case later in March, they won't be evaluating the evidence against Flowers, but instead, the prosecutorial tactics used while he was on trial. Specifically, the Supreme Court decided, in 1986, that challenges could not be used to strike a juror due to their race, and in deciding whether or not a prosecutor violated this rule, they look at all of his or her work, both in the current and in previous trials. In this case, the state Supreme Court found that the prosecutor's actions presented "as strong a prima facie case of racial discrimination" as they have ever seen.
Contact Our Experienced Criminal Defense & Civil Rights Attorneys to Ensure That You Receive Justice
When it comes to criminal injustice, racial profiling, and police and prosecutorial misconduct, they are, unfortunately, rampant in the criminal justice system. You want to ensure that you work with an attorney who can fight these issues at every stage and ensure that you are not convicted in the face of this kind of misconduct. Contact our criminal defense and civil rights attorneys at the office of Phillip J. Murphy today to find out more about our excellent defense representation services.
Resource:
washingtonpost.com/politics/courts_law/race-and-the-death-penalty-supreme-court-to-hear-case-of-curtis-flowers-tried-six-times-for-quadruple-murder/2019/03/15/0f0dd8ae-45bd-11e9-8aab-95b8d80a1e4f_story.html?noredirect=on&utm_term=.d6f849858821
https://www.phillipmurphylawyer.com/database-of-federal-civil-rights-lawsuits-against-nypd-officers-released-to-the-public/