Understanding The Federal Crimes Brought Against Celebrity Parents Who Allegedly Offered Bribes for Children's Educations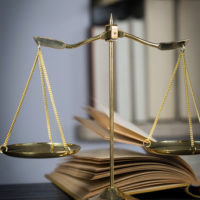 In late October, actress Lori Loughlin and her husband Mossimo Giannulli were indicted on a third set of federal charges, which include allegations of federal program bribery. Nine others were also charged as part of an investigation into an alleged conspiracy to obtain college placements for celebrity children via assistance from a company called the Key Worldwide Foundation. Those involved have been accused of conspiring to commit federal program bribery to bribe employees of certain universities, who allegedly fraudulently designated the children as athletic recruits.
These charges were added onto those already brought, which include conspiracy to commit mail fraud, wire fraud, and money laundering, honest services mail fraud, and wire fraud. Experts have pointed out that this is a way to try and "strong arm" the defendants into pleading guilty simply because they are afraid of a higher sentence. However, unless there are new facts, the defendants are simply exercising their constitutional rights in taking their time, and this arguably constitutes abusive prosecutorial conduct simply because these defendants exercised their right to go to trial while others accused pleaded out. It is also important that there be consistency in terms of the other charges brought against the other parents allegedly involved in the college admissions scandal.
Fraud Conspiracy Charges
Specifically, defendants have been charged with fraud due to the following activities:
Seeking extended time for their children on college entrance exams including by claiming that the children had learning disabilities
Changing the locations of the exams and hiring administrators at those locations to allow cheating
Paying third parties to pose as exam proctors and provide the students with answers during the exams and/or effectively taking the exam for the students
Bribing coaches and university administrators to fraudulently designate the students as athletic recruits, including fabricating falsified athletic credentials
Submitting falsified applications for admissions which including fraudulently obtained standardized test scores, grades, awards, essays, etc.
In order to engage in these activities, they have been accused of:
Paying those involved hundreds of thousands of dollars in exchange for their services, which included fraudulently taking tests for their children
Wiring these funds
Using driver's licenses and student identification cards in order to create falsified identification cards
Purchasing plane tickets to enable others to take tests in place of their children
Drafting falsified application materials including essays that made false claims
Fraudulently making claims to the College Board regarding obtaining extended time to take exams
Facilitating third parties taking exams and reviewing and correcting answers for the students
Using all of these materials to various colleges and universities
Contact Our Federal Crimes Defense Attorneys with Any Questions
If you have been charged with federal crimes, contact our experienced New York criminal defense attorneys at the office of Phillip J. Murphy to find out how we can best ensure that your rights are protected.
Resource:
lawandcrime.com/high-profile/this-is-a-classic-form-of-a-shake-down-experts-react-to-new-bribery-charges-against-lori-loughlin/
https://www.phillipmurphylawyer.com/new-york-judge-closes-weinstein-hearing-to-media-public-citing-concerns-over-defendants-right-to-a-fair-trial/