What Are the Penalties for Bias Intimidation in New Jersey?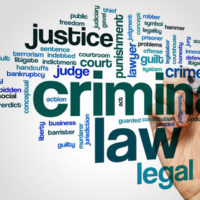 In the current political climate, it should come as no surprise that a number of people are being accused of crimes related to discrimination and bias in New Jersey. Individuals may face convictions of these so-called "hate crimes" for relatively innocent and innocuous offenses. In many cases, something as basic as invasion of privacy or trespassing can become much more serious when discrimination or bias is added to the equation.
New Jersey has many laws that are designed to fight against discrimination and bias, and one of these is the law against something called "bias intimidation." If you've been accused of bias intimidation, you should get help from a qualified attorney as soon as possible. These legal experts can help you prove that your actions were not motivated by discrimination or bias, and you can avoid serious penalties as a result.
What is Bias Intimidation? 
Essentially, an individual is guilty of bias intimidation in New Jersey whenever they commit a crime in order to specifically intimidate people of a different race, color, religion, gender, disability, sexual orientation, gender identity, natural origin, or ethnicity. You can also be found guilty of this crime if you "attempt to commit" or "conspire with another to commit" the crime. This means that no crime actually needs to take place in order for you to be convicted.
What is the Penalty for Bias Intimidation?
Generally speaking, bias intimidation makes existing crimes more serious. An additional bias intimidation conviction makes your crime one degree higher in terms of grading. For example, a second-degree crime would become a first-degree crime if you were found guilty of bias intimidation in addition. The only exception is if the crime involved was a disorderly persons offense, such as harassment. In this scenario, then your disorderly persons offense would become a fourth-degree crime, pushing the penalties to a maximum $10,000 fine and up to 18 months in prison.
The Victim's Perception Does Not Matter
In 2015, New Jersey's Supreme Court struck down a provision of bias intimidation. Previously, courts decided whether or not the crime had been committed based on the victim's state of mind. In other words, if the victim felt like you had committed the crime (or threatened to commit the crime) based on their color, race, or ethnicity, you would be found guilty. Fortunately, the Supreme Court realized how ridiculous this was and decided to remove this provision entirely. This means that you stand a better chance of beating your bias intimidation charge today, as the courts examine the defendant's intent first and foremost.
The Importance of Getting Legal Assistance
If you have been accused of bias intimidation or any other crime, it makes sense to enlist help from the best criminal defense attorney you can find. These legal professionals can show the court that your crimes had nothing to do with race or discrimination, and that the accusations made against you are baseless. While fighting against discrimination is important, it's also important to know when to draw the line. Reach out to New Jersey criminal defense attorney Phillip J. Murphy today and fight for your rights in an efficient, calculated manner.
Resource:
njspotlight.com/news/video/nj-supreme-court-strikes-down-part-of-bias-intimidation-law/
https://www.phillipmurphylawyer.com/should-i-remain-silent-during-an-arrest-in-new-jersey/