What do New York's Driver's License Reforms Mean for You?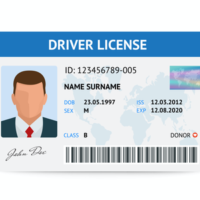 We all know that it's easy to get a traffic ticket in New York. There are all kinds of offenses that could result in a traffic violation, from something as simple as parking in the wrong spot to more serious offenses, like a DUI. Fines can be hefty, and many New Yorkers struggle to pay their tickets. Previously, those who could not afford to pay their fines had their licenses suspended. Due to a new set of reforms in the Empire State, this is no longer the case. So what does this mean for you?
If you are facing a traffic ticket in New York, it's always a good idea to get in touch with a qualified, experienced criminal defense attorney. With one of these legal professionals in your corner, it becomes easier to fight these tickets and steer clear of fines and other legal consequences. Even if your license is no longer in danger of being suspended if you fail to pay your fines, fighting your tickets is still important.
New York's License Suspension Reform Act
New York's License Suspension Reform Act went into effect on June 29th of 2021. Thanks to these reforms, drivers no longer need to worry about their licenses being suspended if they cannot pay debts due to past traffic tickets. The goal was to allow New Yorkers to continue using their cars in order to work and carry out other important tasks. Among other criticisms, the previous laws were derided for creating a "cycle of poverty."
A common scenario prior to this reform was as follows: A person gets a number of traffic tickets and is unable to pay their fines. Eventually, their license is suspended. In order to continue working, the person drives on a suspended license. Then they are caught and charged with driving with a suspended license, and they face even more severe penalties. As a result, they can no longer work due to criminal charges. Who knows? Some individuals may have become violent criminals due to this "domino effect."
What Happens Now? 
According to the new law, you can now pay off your fines with affordable payment plans. You can pay as little as 2% of your monthly income. If that amount is less than $25, you will be asked to pay at least $25 per month. If your license has been suspended because you failed to pay your fines in the past, your license will be reinstated. Finally, individuals will no longer have their licenses suspended if they miss a traffic hearing. If that wasn't enough, New Yorkers will now receive two notifications before their licenses are eventually suspended.
Enlist the Help of a Qualified Attorney Today 
If you need assistance from an experienced New York criminal defense attorney, reach out to Phillip J. Murphy. We have considerable experience with a wide range of criminal cases, including those related to traffic violations. New reforms are a great sign, but traffic tickets can still be costly for a number of reasons. It's best to take immediate action and avoid all legal consequences, regardless of these new reforms. Reach out today, and we can develop an effective action plan together.
Resource:
pix11.com/news/local-news/ny-law-ends-drivers-license-suspensions-for-inability-to-pay-traffic-fines/
finesandfeesjusticecenter.org/2021/06/28/new-ny-drivers-license-reform-takes-effect-tuesday/
https://www.phillipmurphylawyer.com/penalty-for-stealing-weapons-from-the-military-in-new-york/