What Happens When You Drive Without a License in New Jersey?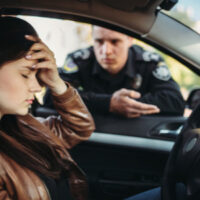 Driving without a license in New Jersey is never a good idea, but it's a common offense in the Garden State. For many individuals who are stopped by police without a license, the crime is purely accidental. Perhaps you misplaced your wallet before getting in the car. Maybe you removed your license from your purse days earlier and forgot all about it.
Whatever the case may be, it's important to enlist the help of a qualified, experienced attorney if you have been charged with this crime. A legal expert can help mitigate any consequences you may face, including fines, license suspensions, and more.
License Not in Possession 
The penalties for driving without a license depend on a number of factors. For example, if you simply forgot your license at home, the penalties are actually quite light. In New Jersey, this traffic violation comes with a $150 fine. Even this relatively small fine can be dismissed by a judge if you present your license in court (although you may still have to pay court fees). Keep in mind that your misplaced license must be valid for these light penalties to apply.
What if My License Is Not Valid? 
If your license isn't valid, you face much more serious penalties. In this case, you will face fines of up to $500, as well as a jail sentence of up to 60 days. Penalties are slightly less strict if you can produce proof that your license was valid at some point in the past. If you never had a license to begin with, you will be ineligible to receive a license for 180 days after the crime.
Allowing Other People to Drive Your Car Without a License
You may also face legal consequences if you allow another person to drive your car without a license. If you lend your license to that person (perhaps your brother or someone who looks similar to you), you face fines of up to $500. Allowing an unlicensed person to drive your car also carries a potential fine of up to $500.
Driving With a Suspended License 
Driving while your license is suspended is also a serious offense in New Jersey. While a first offense carries a fine of $500, a second offense carries a fine of $750 and up to five days in jail. If you commit a subsequent offense, you face a $1,000 fine and ten days behind bars. Whenever you drive with a suspended license, a New Jersey judge has the power to suspend your license for an additional six months.
What if I Cause an Accident? 
If you were involved in a car accident without a license, you face additional penalties and consequences, including months of added jail time and further fines. You will also face much stricter penalties if you are driving with a license that has been suspended due to a past DWI offense.
Getting Legal Help
Regardless of the exact circumstances of your situation, it's always a good idea to enlist the help of a highly-qualified and experienced attorney. Reach out to New Jersey criminal defense lawyer Phillip J. Murphy today.
Resource:
nj.gov/oag/hts/downloads/dui-bro-eng.pdf
https://www.phillipmurphylawyer.com/appeals-court-suspends-new-jerseys-first-pilot-criminal-trial-due-to-potential-for-juror-bias/