What is Drug Possession with Intent to Sell?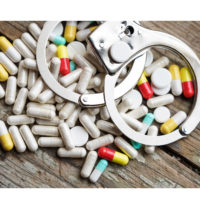 In our lifetime, the law has begun to treat people charged with drug possession more humanely and to acknowledge that addiction is an illness, not a series of malicious acts.  For example, Rockland County has a drug court program that connects people charged with drug possession or other nonviolent offenses that stem from incidents caused directly by the defendant's substance use disorder to addiction treatment and other services that will enable them to stay on the right side of the law.  In New York, as in other jurisdictions, there may be acknowledgement that drug possession is a symptom of addiction and not a crime in itself, but trafficking in illegal drugs is another matter entirely.  The understanding is that someone who sells, transports, manufactures, or packages large quantities of a controlled substance is endangering many other people besides himself or herself.  Therefore, although the word "possession" is in the name of the offense, "possession with intent to sell" is a much more serious charge, and it could result in a long sentence in state or federal prison.  Whether you are being charged with simple possession or possession with intent to sell, contact a drug crimes defense lawyer.
A Case of Possession with Intent to Sell in Rockland County
This summer, a traffic stop on I-87 in Rockland County, just outside the city limits of Clarkstown, led to the arrest of two people from Endicott.  The incident happened on June 20.  State police approached a vehicle parked illegally on the side of the road.  Parking illegally gave the police probable cause to search the vehicle, and when they did, they found a hypodermic needle and nearly six ounces of heroin.  They arrested a woman, who initially gave the police a fake name, and a man, both of whom were in the car when it was parked illegally.  Richard Suarez, 45, and Suzanne Aljerari, 27, were both charged with felony possession of a controlled substance and with possession of a controlled substance with intent to sell.  Aljerari also faces misdemeanor charges for possession of drug paraphernalia and for false personation.  The defendants were taken to the county jail and held without bail.  News reports did not indicate whether they pleaded guilty or not guilty and what sentences, if any, they received.
How Do Prosecutors Prove Intent to Sell?
In order to achieve a guilty verdict, prosecutors must convince the jury beyond a reasonable doubt that the defendant committed the crime with which he or she is charged.  How can they prove intent to sell?  Isn't it impossible to know another person's intentions with certainty?  In cases of possession with intent to sell, it has to do with the quantity of drugs the police find in the defendant's possession.  In this case, six ounces of heroin is much more than two people could possibly use by themselves.
Reach Out to Us Today for Help
If you are charged with drug possession, possession of paraphernalia, or any other drug-related offense, you need a New City drug crimes lawyer.  Contact Phillip J. Murphy for help with your case.
Resource:
wbng.com/2020/06/24/two-endicott-residents-arrested-during-traffic-stop/
https://www.phillipmurphylawyer.com/the-first-step-act-has-failed-to-provide-the-universal-justice-it-promised/