What is the Penalty for Espionage in New York?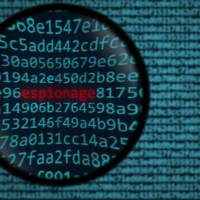 On June 19th of 1953, Julius and Ethel Rosenberg were executed by electrocution in Sing Sing Correctional Facility, New York. They had been convicted of espionage after being accused of gathering top-secret information on behalf of the Soviet Union. This is one of the most famous legal cases in American history, and it shows how seriously the nation takes instances of espionage. Does the United States still take a tough stance against espionage? How have these laws changed over the years?
If you have been accused of spying on behalf of a foreign entity, it's very important that you enlist the help of a qualified, experienced attorney as soon as possible. Espionage is a capital offense, which means that you could potentially face the death penalty. With the help of a skilled criminal defense attorney in New York, you can prove that you are innocent and that this is all simply a misunderstanding.
The Espionage Act 
First enacted in 1917, the Espionage Act prohibits espionage in the United States. It has been amended many times over the years, and its scope has changed considerably. Examples of espionage include:
Obtaining national defense information with the intent of sharing it with a foreign entity that will predictably use this information to harm the United States
Photographing or sketching military installations without expressed permission from the appropriate commanding officer
Using an aircraft to photograph installations
Selling photographs of said military installations
Disclosing classified information to the public
Harboring individuals who commit the above crimes
What is the Punishment for Espionage?
For each separate charge of espionage, you could face a prison sentence of anywhere between one year and life. Each charge also comes with its own fine. It's important to note that you could be charged with multiple counts of espionage, which means that you could theoretically face multiple life sentences. You may also face execution.
Why Execution is Unlikely 
While execution is certainly a possibility, it is an unlikely scenario in the modern era. This is because most spies are able to negotiate with the authorities for their lives. For example, they might choose to share information about foreign powers in exchange for their lives. They may also be traded with American spies currently incarcerated in foreign nations.
Modern Instances of Espionage 
While espionage might sound like something out of a spy novel, there are many modern examples of espionage in the United States. One of the most notable examples is Edward Snowden, who was charged with espionage after leaking information from within the NSA. Another example is Xiaoxing Xi, the former head of the physics department at Temple University who was accused of sharing secret information with China. However, all charges against Xi were eventually dropped.
Enlist the Help of a Qualified Attorney Today
If you've been searching the New York area for a qualified, experienced espionage attorney, look no further than Phillip J. Murphy. Dedicated New York criminal defense attorney. Phillip J. Murphy has years of experience with a wide range of criminal cases. With help from a skilled attorney, you can negotiate effectively with the authorities and pursue a positive legal outcome. Reach out today, and we can start developing an action plan together.
Resource:
apnews.com/article/lawsuits-immigration-philadelphia-arrests-china-35af848dd11d999dd045654d0f0e7ce0
law.cornell.edu/uscode/text/18/794
https://www.phillipmurphylawyer.com/what-is-the-penalty-for-forgery-in-new-york/