What is the Penalty for Protesting During Covid-19 Lockdowns in New Jersey?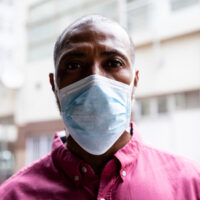 Many people are becoming restless as lockdowns and restrictions continue, and it's probably not surprising that many in New Jersey are engaging in protests. On one hand, these individuals are exercising their right to protest and to free speech, as guaranteed under the constitution. On the other hand, lawmakers are arguing that these protests represent a serious health risk. It's an interesting "grey area" of the law, and it is leading to considerable debate. So what kinds of penalties might you face if you decide to protest during Covid-19 lockdowns?
If you've already been charged with violating lockdown orders or protesting during this pandemic, you should connect with a qualified, experienced defense attorney as soon as possible. You may be facing serious fines or even jail time as a result of these charges. A skilled criminal defense attorney can fight for your rights in court and have these potential legal consequences reduced or even dropped completely.
Anti-Lockdown Rallies in New Jersey
In April of 2020, it was announced that organizers of anti-lockdown rallies in New Jersey were facing charges for violating stay-at-home orders. These individuals argued that they had the right to peacefully protest, while the New Jersey government saw them as a threat to public health. In June of that year, Governor Phil Murphy marched with BLM protestors. It seemed as though some protests were allowed (and even endorsed), while others were deemed illegal. In the midst of this obvious inconsistency (and while anti-lockdown protestors were being fined and charged), Governor Murphy faced considerable criticism.
However, the New Jersey attorney general appeared to backtrack in the face of this controversy, urging local law enforcement to drop charges laid against all protestors. Attorney General Gurbir Grewal specifically advised prosecutors to dismiss all charges related to activities protected under the First Amendment. To add even more inconsistency to the situation, New Jersey lawmakers allowed shoppers to return to large, crowded malls during this period.
What Are The Penalties for Breaking Lockdown Orders?
You may have a strong chance of having your case dismissed if you have violated lockdown orders in order to exercise your right to free speech. That being said, it's important to understand the potential consequences of disobeying these executive orders. The exact restrictions are constantly changing. At the time this article was written, no more than 25 individuals were allowed to attend large outdoor activities.
The restrictions now state that there is no limit on the amount of people that may attend outdoor political activities, funerals, weddings, or religious ceremonies. Those in violation of lockdown orders are typically charged under N.J. Stat. § App.A:9-49, which is a disorderly conduct charge. If found guilty, you could face 6 months in prison and a fine of up to $1,000.
Enlist the Help of a Qualified Defense Attorney Today
If you're serious about fighting for your right to protest, it makes sense to connect with a skilled, experienced defense attorney who can represent you in court. These legal professionals can use a range of strategies to help you pursue a positive outcome. If you need legal help, contact New Jersey criminal defense attorney Phillip J. Murphy. We'll help you seek justice.
Resource:
nbcnewyork.com/news/local/organizer-of-new-jersey-anti-lockdown-rally-charged-with-violating-lockdown/2379736/
https://www.phillipmurphylawyer.com/can-you-lie-to-a-police-officer-in-new-jersey/