What Is White Collar Crime in New Jersey?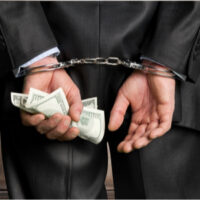 For many people in New Jersey, the term "white collar crime" might seem somewhat vague and open-ended. What is considered white collar crime in the Garden State? What are some examples of white collar crime in New Jersey? These questions are often left unanswered. If you have been accused of white collar crime, you might be wondering what exactly you did wrong. Because white collar crime encompasses so many different potential offenses, there are many reasons why you might be accused of being a white collar criminal.
If you are facing legitimate or potential charges for white collar crimes, you need to enlist the help of a qualified criminal defense lawyer in New Jersey as soon as possible. Ideally, you should team up with an attorney who is especially experienced with white collar crimes. These types of charges require unique approaches and strategies in the courtroom, and it makes sense to give yourself the best possible chance of a favorable legal outcome. To accomplish this, it's best to trust the best legal expert you can find.
The Legal Definition of White Collar Crime 
According to the FBI, the term "white collar crime" was originally popularized during the late 1930s. The FBI states that these crimes are characterized by " deceit, concealment, or violation of trust and are not dependent on the application or threat of physical force or violence." While these crimes do not involve violence, the FBI is quick to remind Americans that white collar crimes are not victimless crimes.
Types of White Collar Crimes
There are many different types of white collar crimes. Here are some of the most common:
Corporate Fraud: The FBI is especially concerned about corporate fraud because of its potential for high losses suffered by investors. This can also cause significant damage to the US economy. Examples of corporate fraud include falsification of financial information, self-dealing by corporate insiders (insider trading), and mutual hedge fund fraud.
Money Laundering: When criminals attempt to disguise the origin and proceeds of their illegal activities, they often engage in money laundering. Money laundering operations allow criminals to make it seem like their funds are coming from legitimate sources.
Securities and Commodities Fraud: Another common type of white collar crime involves securities and commodities fraud. Examples include Ponzi schemes, Pyramid schemes, trading program fraud, and market manipulation.
Bankruptcy Fraud: If you have declared bankruptcy, you have to be very careful not to commit fraud in the process. If you are caught hiding property during your bankruptcy, you will be charged with bankruptcy fraud.
Enlist the Help of a Qualified Attorney Today 
If you have been charged with a white collar crime, you may be facing significant legal consequences. No matter how bad the situation might seem, there is always hope if you know where to turn. Seek help from New Jersey criminal defense attorney Phillip J. Murphy as soon as possible, and you can start fighting for your rights in an efficient, professional manner. We'll give you the best possible chance of a positive legal outcome.
Resource:
ncu.edu/blog/5-most-common-white-collar-crimes#gref
fbi.gov/investigate/white-collar-crime#:~:text=The%20FBI's%20white%2Dcollar%20crime,embezzlement%2C%20fraud%20against%20the%20government%2C
https://www.phillipmurphylawyer.com/can-i-go-to-jail-for-running-a-ponzi-scheme-in-new-jersey/