What's Next for Fixing Qualified Immunity & Better Protecting Criminal Defendants from Police Misconduct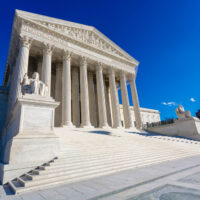 Many had high hopes for the US Supreme Court potentially doing away with qualified immunity, which shields police officers from being held accountable in instances of police brutality after violating individuals' constitutional rights, including when those violations result in death, unless there is an existing judicial decision with substantially similar facts establishing that the officer's actions were illegal. In the vast majority of police brutality cases, police are also never criminal prosecuted.
Unfortunately, in late June, the Court announced that it would not hear any of the nine relevant cases pending before it, leaving it up to Congress to address the issue instead. Fortunately, two legislators already introduced the Ending Qualified Immunity Act in June, which codifies that the qualified immunity doctrine is not grounds for defense for officers that violate that law, although it is unclear whether Congress will be able to pass the legislation.
How Qualified Immunity Affects Defendants
Qualified immunity not only plays an important role in terms of civil liability, but in the entire criminal defense process as well. It is arguably the shield that provides police with the confidence to proceed with legally questionable actions, knowing that there likely will not be consequences. As one of several structural factors that makes it difficult to hold police officers accountable for wrongdoing, and a doctrine that was entirely invented by the US Supreme Court, with no basis in statutory or constitutional text, it is a "shoot first and think later" policy, in the words of Justice Sonia Sotomayor. For example, it can fuel an illegal search and seizure that is in violation of a defendant's Fourth Amendment rights, which eventually results in incriminating evidence; evidence that never would have been obtained because probable cause did not exist to obtain a warrant.
States Like New York Can Reform Qualified Immunity
However, some states are not waiting for the feds to take action when it comes to reforming qualified immunity. Because New York and other localities take on the duty to defend officers from misconduct lawsuits and to indemnify any losses, it is within a state's power to make this defense conditional on officers waiving qualified immunity in exchange for defending them and financially covering any final judgments. States have the option to require this in every case or only in certain cases; for example, it can require the waiver in only those cases involving excessive force, wrongful death, etc. Over time, officers having no choice but to waive qualified immunity and the state having to cover additional damages as a result would likely lead to much-needed police reforms prohibiting certain police misconduct from occurring in the first place.
This process has already arguably begun in the federal courts:  In June, the federal Fourth Circuit Court of Appeals ruled that officers involved in Wayne Jones' killing could not claim qualified immunity, noting that "this has to stop."
If You Are Facing Charges In New York, Contact The Very Best in Criminal Defense Representation
If you have been the victim of police misconduct in the course of charges being brought against you here in New York, contact New York criminal defense attorney Phillip J. Murphy for a free consultation to find out how we can help ensure that your rights are protected and you do not become a victim.
Resource:
ca4.uscourts.gov/opinions/182142.P.pdf
https://www.phillipmurphylawyer.com/the-supreme-court-throws-out-new-jersey-bridgegate-convictions/