What's Next for New Jersey Marijuana Laws If the Recreational Cannabis Referendum Passes?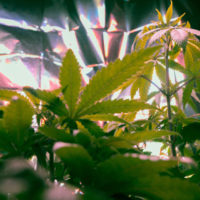 It is an understatement to say that a lot is at stake in this year's presidential election, and in New Jersey, voters will have a chance with a big decision about one of the most fragrant, and most polarizing, plants in the Garden State.  On Election Day, New Jersey voters will have a chance to vote "yes" or "no" on a referendum that proposes to decriminalize recreational cannabis use by adults ages 21 and older.  Even if the referendum passes, it will still be possible to get arrested on marijuana charges.  If you are facing criminal charges related to cannabis, contact a New Jersey drug crimes defense lawyer.
Could New Jersey Be the Next State to Legalize Weed?
Medical cannabis has been legal in New Jersey since 2010, and since then, legislators have introduced several bills that would legalize and regulate adult recreational cannabis use, and this time, legislators have decided to allow a referendum on decriminalization.  Therefore, when voters cast their ballots in the presidential election on November 3, they will vote on a ballot question about decriminalizing cannabis for recreational use.  Of the eleven states that have decriminalized recreational cannabis at the state level, nine of them did so through referendums.
Supporters of decriminalization, including Gov. Murphy himself, cite several advantages to making recreational use legal:
A legal cannabis industry would create jobs.
Sales taxes on legal cannabis would increase revenue for the state.
Decriminalizing cannabis is a social justice issue. Many New Jersey residents have been unfairly incarcerated and denied access to employment opportunities and even voting rights because of marijuana convictions.  In 2017, police in New Jersey made one marijuana arrest every 14 minutes.
You Can Still Get Charged with Marijuana Crimes If the Referendum Passes
If the referendum passes, New Jersey will no longer impose criminal penalties for possession of small quantities of marijuana or other cannabis products.  Instead, the penalty for cannabis possession will just be a civil fine, like for minor traffic violations.  That does not mean that all marijuana-related activities will be 100 percent legal if the referendum passes.  Even after decriminalization, it will still be possible to face criminal charges for the following activities:
Possession of large quantities of cannabis
Unlicensed sale of cannabis or manufacture of cannabis products
Driving under the influence of cannabis
Possession or purchase of cannabis by persons under 21 years of age
In other words, the purpose of decriminalization is to help New Jersey's economy and to end one of the ways that the criminal justice system unfairly punishes people for engaging in harmless activities.
Let Us Help You Today
Even if New Jersey votes to decriminalize recreational cannabis, you can still get charged and unfairly prosecuted for marijuana offenses in New Jersey.  If that happens, you will need a New York criminal defense lawyer to help you stand up for your rights.  Contact Phillip J. Murphy for help with your case.
Resource:
app.com/story/news/politics/2020/10/26/nj-marijuana-legalization-legal-weed-ballot-question-vote-referendum/3743009001/
https://www.phillipmurphylawyer.com/physical-constitutional-threats-continue-while-defendants-sit-in-new-york-jails/