"When Does Self-Defense Become Criminal?"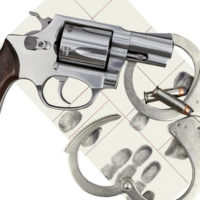 On January 17th, the Argus Leader featured an interesting story on one man who now faces more than decade in prison for what some would label self-defense. In this particular case, two men involved were engaged in a fight in a public parking lot, when one of the men allegedly reached into his truck and hid something behind his back. At that time, the man now being charged with felony assault pulled out his handgun and ordered the other man to get on the ground. According to the police, this technically constituted overreacting to the situation, as the object the other man had hidden behind his back turned out to be a screwdriver.
While every state provides its citizens with the right to protect themselves–and many also provide permits allowing you to carry a concealed weapon–it is important to understand how law enforcement distinguishes between justified self-defense and felony assault charges.
The Law
State law dictates what officers can rely on in terms of justified self-defense. For example, in New York, a person may use physical force upon another person in self-defense or defense of a third person, or in defense of premises, or in order to prevent larceny of or criminal mischief to property, or in order to effect an arrest or prevent an escape from custody.
However, it is important to note that the law uses the words "physical force," not "lethal force" or "deadly physical force." Deadly physical force may only be used when one reasonably believes that it is necessary to prevent death or serious physical injury, or when one reasonably believes that such other person is using or about to use deadly physical force. However, even under these circumstances, one cannot use deadly force if one knows–with complete personal safety–that one may avoid the necessity of using deadly physical force by retreating, unless the person exerting self-defense:
is in their own dwelling and not the initial aggressor; or
is a police officer or peace officer or someone assisting a police officer or peace officer at the latter's direction (acting pursuant to section 35.30); or
reasonably believes that the other person is committing or attempting to commit a kidnapping, forcible rape, forcible criminal sexual act, or robbery; or
reasonably believes that the other person is committing or attempting to commit a burglary and the circumstances are such that the use of deadly physical force is otherwise authorized by section 35.20.
 This Case
According to law enforcement involved in this particular case, officials look at which person was the aggressor, intent, any weapons involved, and sometimes even criminal history, in deciding whether a particular incident constitutes overreaction or justified self-defense, as well as whether there was enough evidence to constitute someone pulling out their firearm and putting someone else in fear of losing their life (where hard evidence versus subjective judgment of the individual who threatened lethal force is what counts). In this case, according to one of the officer's opinion, that evidence threshold might have been met had the person holding the screwdriver threatened the gun holder or even charged at him. However, it is also important to note that prosecuting attorneys often defer to the arresting officer's judgement.
Contact Us for Help in Criminal Defense Cases
If you have been accused of a crime while trying to defend yourself, it is important to speak with an experienced criminal defense attorney right away. The law offices of Phillip J. Murphy, Attorney at Law, have been serving victims accused of crimes in New Jersey and New York for more than 25 years. Contact us today for a free consultation.
Resources:
argusleader.com/story/news/crime/2017/01/27/when-self-defense-becomes-criminal/97108840/
ypdcrime.com/penal.law/article35.htm