Where Confusion Over Activities That Are No Longer Considered to Be Illegal Leads to Civil Rights Violations by Employers & Others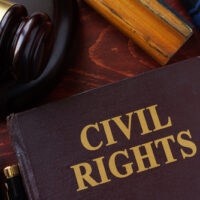 In March, the New Jersey Supreme Court affirmed an Appellate Division's decision allowing a Bergen County medical marijuana patient to bring a disability discrimination employment claim under the New Jersey Law Against Discrimination (NJLAD). The patient suffered from cancer and had a legal license to use marijuana for medicinal purposes. He was required to submit to drug testing by his employer, who then fired him; allegedly due to his failure to disclose that he lawfully used medical marijuana; not as a result of testing positive for it.
As a result, the patient filed a lawsuit under NJLAD, however, at the time, the Compassionate Use Medical Marijuana Act (Act), which allows ill patients access to medical marijuana with a doctor's recommendation, did not provide employment protection to medical marijuana patients. As a result, the trial court dismissed his claim.
What The New Jersey Law Against Discrimination & Compassionate Use Medical Marijuana Act Do & Do Not Cover
However, the Appellate Division reversed the trial court's decision, finding that the plaintiff alleged a disability that qualified him to use medical marijuana and NJLAD makes it unlawful for employees to discharge or discriminate against employees due to their disabilities unless the nature of the disability precludes the performance of that particular employment. The appellate court also disagreed that the NJLAD and the Act were in conflict, while also noting that the Act does not require employers to allow employees to use medical marijuana in the workplace.
In affirming the Appellate Division's decision, however, the New Jersey Supreme Court disagreed with one aspect of the Division's decision, stating that, had the legislature not enacted the Act, the plaintiff would not have had an NJLAD claim. The Act was also eventually amended by the NJ legislature to prohibit employers from taking adverse employment actions against employees solely because they were medical marijuana patients.
The Impact Of These Decisions: NJ Employers Cannot Treat Medical Marijuana Patients Like Criminals In The Workplace
These decisions are very important in terms of reminding employers that they must ensure that their policies are not only in compliance with the NJLAD, but also the Compassionate Use Medical Marijuana Act. It is also a crucial case in terms of establishing that, regardless of a state's medical marijuana law, a plaintiff can bring a disability discrimination claim related to the use of medical marijuana.
Contact Our NJ Defense & Civil Rights Attorneys with Any Questions
In order to avoid potential claims, employers should ensure that the right policies, protocols, and training are in place. If you live in New Jersey and have concerns about your civil rights being violated as the result of a practice that is no longer considered to be illegal, or that you as an employer could be violating the law,  contact our experienced New Jersey criminal defense attorneys at the office of Phillip J. Murphy today to find out how we can help. We serve clients in Bergen County and surrounding areas.
Resource:
natlawreview.com/article/new-jersey-medical-marijuana-user-may-proceed-discrimination-claim
https://www.phillipmurphylawyer.com/where-privacy-laws-can-exacerbate-criminal-injustice-issues-and-lead-to-wrongful-convictions/