Where Privacy Laws Can Exacerbate Criminal Injustice Issues and Lead to Wrongful Convictions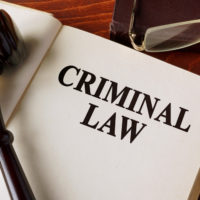 While there is no question that a significant amount of data gathered and stored by network providers has spurred concern about protecting privacy, at the same time, recently proposed data privacy laws could very well make it more difficult for those who have been wrongly accused to obtain digital records critical to proving that they are innocent. The problem is that while the proposed legislation forces companies to control the data disseminated, it also typically increases the amount of access that law-enforcement has to this information without making the same allowances for criminal defendants, creating a serious criminal injustice issue.  Below are some examples of recently proposed privacy legislation that could risk exacerbating these power imbalances when it comes to criminal injustice issues (and thus contribute to wrongful convictions):
S.2637: The "Mind Your Own Business Act"
This bill would apply to certain companies that have information on consumers or consumer devices and requires them to reveal contact information for the companies, partnerships, or individuals that they have shared that information with, as well as provide a description of what information was shared, why it was shared, and when. However, this does not apply to information shared with the government, pursuant to certain types of court orders. Still, the same exemption does not apply to defense counsel, meaning that if they try to obtain data, the notice requirement is triggered, which could very well compromise their confidential investigation and potentially place witnesses' physical safety or evidence in jeopardy.
S.2885: The SMARTWATCH Data Act
This bill prohibits sharing consumer health information that is individually identifiable, including any information on health status or personal biometric or kinesthetic information created by a consumer device; while creating an exception for law-enforcement, but no exception for criminal defendants.
Past privacy legislation has inadvertently interfered with the ability for defense attorneys to represent their clients and threatened fairness in criminal investigations
The classic example of legislation that has exacerbated the lack of equality between the prosecution and defense when it comes to access to information is the 1986 Stored Communications Act, which allows law-enforcement to force technology companies to disclose a number of online communications – such as emails and social media posts – while not doing the same for defendants even if those records could help exonerate the innocent. Companies continue to maintain that the law prohibits them from complying with defendants' subpoenas, all while they have an absolute duty to comply with law-enforcement orders.
If You Are Facing Criminal Charges, You Need to Work with The Very Best in Criminal Defense
It has become obvious that we as a society – and in particular our legislative bodies – are not very good at recognizing the kinds of collateral damage that our laws can inflict on criminal injustice. Any new privacy legislation has to ensure that there is symmetry between prosecutors and defense when it comes to accessing data instead of making existing imba; for example, S.2577, the Data Broker Accountability and Transparency Act of 2019 would include an exception pursuant to both a warrant and a subpoena.
If you or a loved one has been accused of a crime, you need to speak with an experienced criminal defense attorney right away in order to ensure that everything is being done to obtain any necessary information to build the best defense possible for you. Contact New Jersey criminal defense attorney Phillip J. Murphy today to find out about our work to assist those accused of crimes.
Resource:
congress.gov/bill/116th-congress/senate-bill/2577/text
fas.org/sgp/crs/misc/R44036.pdf
brookings.edu/blog/techtank/2020/02/11/how-well-intentioned-privacy-laws-can-contribute-to-wrongful-convictions/
https://www.phillipmurphylawyer.com/defender-general-proposal-to-level-the-playing-field-at-u-s-supreme-court-level/