Will My Accuser Be Punished if I Am Falsely Accused of a Crime in New Jersey?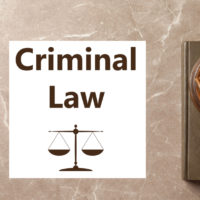 Being falsely accused of a crime can be an extremely stressful situation in New Jersey. While you can gain a certain measure of confidence with the knowledge that you are completely innocent, you may worry that you will face criminal charges after being unable to defend yourself properly in court. When your name is finally cleared and you get your freedom back, the sense of relief can be overpowering. However, you may still not be completely satisfied. What about the person who falsely accused you of the crime? Will they face any consequences for their unforgivable behavior?
If you want to see justice served, the best option is to enlist the help of a criminal defense lawyer. Not only will these legal professionals help prove your innocence in court, but they'll also give you the opportunity to strike back against your unlawful accuser. No one should live in fear of false accusations. People who make false accusations against you should be punished and serve as an example to others, dissuading them from hurting innocent people in the future.
Falsely Reporting a Crime is Illegal in New Jersey
Right off the bat, it's important to note that falsely reporting a crime is illegal in New Jersey. According to state law, a number of different offenses fall into the general category of "false reports to law enforcement authorities:"
Falsely incriminating another: If someone knowingly gives false information to any law enforcement officer with the purpose to implicate you in a crime, they are committing a crime of the fourth degree. A crime of the fourth degree is a felony, and the guilty party may spend 18 months in prison if convicted.
Fictitious Reports: If someone reports an incident when they know it didn't actually occur, they are making a fictitious report. A person is also guilty of this crime if they provide information to law enforcement officials when they actually have no knowledge about the incident in question. This is a disorderly persons offense.
Over the course of your trial, your criminal defense attorney may succeed in showing that your accuser was making a fictitious report or falsely incriminating you. As soon as this becomes clear to the jury and the judge, your accuser will immediately face criminal charges.
Malicious Prosecution
Your accuser may also face charges of malicious prosecution when it becomes clear that their allegations are completely false and baseless. Malicious prosecution is when one party knowingly initiates baseless litigation against another. These accusations might include either civil claims or criminal charges. If your accuser is guilty of malicious prosecution, they will be liable for a number of your damages, including mental suffering, impairment of social and business standing, and your legal fees.
Get Help From a Skilled Criminal Defense Attorney Today
If you have been falsely accused of a crime, you should act quickly. Enlist the help of a qualified, experienced defense attorney as soon as possible, and you'll give yourself the best possible chance of proving your innocence. Not only that, but you can ensure that your accuser faces consequences for their false accusations. Reach out to New Jersey criminal defense attorney Phillip J. Murphy today.
https://www.phillipmurphylawyer.com/can-i-go-to-jail-for-running-a-ponzi-scheme-in-new-jersey/