Women Who Suffer Miscarriages & Stillbirths Being Prosecuted for Murder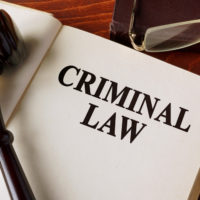 One district attorney's choice to prosecute women with murder after they suffer a stillbirth due to suspected drug activity has raised concerns around the nation due to the implications it could have for civil and reproductive rights, and the potential to criminalize the choices that pregnant women make, in general. The district attorney – who has already prosecuted others under this same set of circumstances – argues that the current case (prosecuting Chelsea Becker) is not about reproductive rights, but instead about whether the state penal code "exempts pregnant women from liability" when certain acts "[result] in the death of a viable fetus."
The case now goes to the Fifth District Court of Appeal, where the defendant is not only arguing that prosecutors are misapplying the state's penal code, but also challenging the police department and local coroner's conclusions that the fetus died due to toxic levels of methamphetamines in its system—a conclusion that a number of medical specialists argue lacks scientific basis.
State Attorney General Files Amicus Brief Arguing On Defendant's Behalf
Becker's case has also drawn concerns from the state's attorney general, who has filed an amicus brief in support of her, arguing that the Superior Court's interpretation of the state's penal code – which was not meant to cover activities of the mother, but rather activities of third parties done to pregnant women that end up causing the death of a fetus – would subject all women who suffer a pregnancy loss to the threat of criminal investigation and prosecution for murder. A majority of states have fetal homicide laws which recognize that the fetus can be a victim in cases of violence committed against pregnant women, and in fact these laws or amendments were passed precisely because years ago, when third parties committed violence against pregnant women, the law was unable to prosecute them because the penal code did not refer to fetuses as potential homicide victims. These amendments made it explicit that an exception to homicide included acts consented to by the mother of the fetus and even courts declared that the sole intent of these amendments was to make punishable a third party's willful assault on pregnant women that resulted in the death of the fetus.
History of Women Prosecuted & Jailed for Fetus' Death, Including Here In New York
However, in recent years, the law has been used against pregnant women themselves, with prosecutors bringing feticide, manslaughter, and/or murder charges against pregnant women in a number of states. One case involved a woman charged with manslaughter after she lost her child when someone shot her in the stomach, and another case brought by the same district attorney who is now charging Becker involved a woman charged with murder after a stillbirth following methamphetamine use. She ended up pleading guilty and is now serving 11 years in prison.
Many are concerned that, pending the outcome of the case, women could end up being too afraid to seek help for substance abuse or healthcare. Some have gone so far as to hypothesize that the outcome of the case could allow prosecutors to charge women who, for example, lose their babies after getting in car accidents if they weren't wearing their seatbelts. Believe it or not, this already happened here in New York to one woman in 2008, who got into a car accident when she was 34 weeks pregnant and lost her baby due to injuries sustained in the accident. She was indicted on three counts of second-degree manslaughter under the prosecutor's theory that, because she was speeding while under the influence of alcohol or drugs and not wearing a seatbelt, she caused injury to her unborn fetus and her "reckless conduct" resulted in the death of her child.
If You Are Facing Criminal Charges In New York, Contact Defense Attorney Phillip J. Murphy Right Away
If you have been charged with a crime or have any questions about your civil rights protections, contact experienced New York criminal defense attorney Phillip J. Murphy for a free consultation to find out how we can help.
Resource:
nycourts.gov/ctapps/Decisions/2015/Oct15/179opn15-Decision.pdf
nytimes.com/2020/08/11/us/chelsea-becker-california-stillbirth.html
https://www.phillipmurphylawyer.com/some-new-york-das-announce-that-peaceful-protesters-wont-be-prosecuted-if-arrested-but-many-still-wait-in-jail-for-days/