Would This New York Bill Make It A Crime Not To Vaccinate Your Children?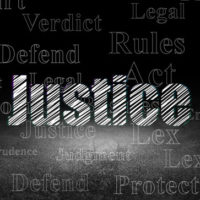 A new bill proposed by New York lawmakers would undo New Yorkers' right to cite to non-medical exemptions from vaccination requirements for children– including an exemption due to religious beliefs–essentially making it a crime for children not to receive certain required vaccinations, even if their religion does not allow them to do so. The fight has now turned into what some might call a battle between public health policy and religious liberty.
While current New York law requires that children receive immunizations for diphtheria, hepatitis B, Haemophilus influenzae, measles, mumps, poliomyelitis, rubella, and varicella, it also provides an exemption if a physician determines that the child's health could be negatively affected by the vaccine and/or when parents hold a religious belief that is contrary to the vaccination law. The proposed bill would remove the religious exemption but arguably still leave room for medical objections to immunizations (for example, children who have cancer cannot be vaccinated for health reasons).
Supporters of Removing Exemption
According to the Centers for Disease Control (CDC), New York has close to 300 schools with an immunization rate at below 85 percent, where the CDC recommends at least 95 percent. This is because, in order for "herd immunity" to work and the chances of a virus being able to infect people becoming very small, a high percentage of the population has to be vaccinated. The vaccination number is thought to be around 93 percent for measles, for example.
Supporters of the legislation are citing to a need to prevent the outbreaks of diseases that were once largely eradicated throughout the U.S., such as measles. According to reports, certain areas in New York have suffered from measles outbreaks in particular in recent months; Rockland and Monroe Counties in particular.
What about Constitutional/Religious Rights?
Still, only three other states do not provide citizens with religious exemptions for vaccinations: California, Mississippi, and West Virginia, and all states allow for some type of exemption from vaccination or revaccination, whether that's medical, proof of immunity, religious, and/or conscientious belief/personal/philosophical. One's legal right to an exemption is based on the state's exemption laws, although there is also arguably a constitutional right to declare an exemption as part of one's ability to exercise personal religious beliefs. As part of the Constitution, Americans rightfully expect to have their religious beliefs respected such that government will not obstruct the exercise of this freedom.
What Kind Of Consequences Could Parents Face For Noncompliance?
A number of parents have gone to jail because they refuse to vaccinate their children. In addition, others have lost their jobs, and in some circumstances, students have been blocked from registering for classes after citing exemptions to vaccination requirements.
Contact Our New York Civil Rights & Criminal Defense Attorneys to Find Out More
If you live in New York and feel that your civil rights have been violated and certain protected activities have been criminalized, contact our experienced civil rights and criminal defense attorneys at the office of Phillip J. Murphy today to find out how we can help.
democratandchronicle.com/story/news/politics/albany/2019/02/01/vaccinations-new-york-lawmakers-want-stop-all-religious-exemptions/2742108002/
nvic.org/faqs/vaccine-exemptions.aspx
newsweek.com/sending-parents-jail-refusing-vaccinate-doesnt-work-say-experts-730439
https://www.phillipmurphylawyer.com/therapists-arrested-in-new-york-for-billing-fraud-demonstrate-severity-of-these-charges/