This Spring, Some Of New Jersey's Laws Get Stricter; While Others More Flexible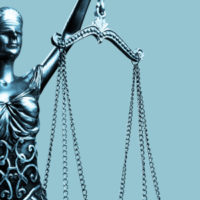 March brought some significant changes to New Jersey's regulation of guns and medical marijuana. Below, we discuss these changes in greater detail:
New Jersey Close To Passing Additional Criminal Measures Regarding Gun Ownership
In response to the wave of student protests that resulted from the recent Florida mass shooting, New Jersey lawmakers are now tightening up their already-strict gun control laws. On March 26th, a number of gun control bills were approved by the state Senate Assembly. They are now expected to be approved by the state Senate, and then signed into law by Gov. Phillip D. Murphy.
New Jersey's gun laws are already arguably more restrictive than those in other states: residents must have one type of permit to purchase a handgun, and a separate to purchase long guns. The state also limits the number of handguns that may be purchased to one per month and prohibits anyone who has been convicted of misdemeanor domestic violence offenses and those subject to protective orders from owning a gun at all. In total, New Jersey has 275 gun laws on the books.
The proposed bills would make the following changes regarding what is and is not illegal (and thus what individuals can get arrested for):
Placing a ban on ammunition that is capable of penetrating body armor;
Limiting the magazine capacity of guns to 10 rounds;
Permitting the seizure of weapons upon a court order;
Requiring background checks for private gun sales; and
Mandating that residents first demonstrate that they have a "justifiable need" to obtain a permit to carry a gun (i.e. to first demonstrate that you have been subject to attack or threatened to obtain approval for a gun permit).
Governor Murphy Expands What Is Legal Under Medical Marijuana Program
Meanwhile, on March 27th, Gov. Phil Murphy announced a long list of legal reforms for New Jersey's medical marijuana program; reforms that included adding approved medical conditions for the program, lowering fees for patients and caregivers and proposed legislation to increase monthly product limits for patients; amongst others. In addition, patients receiving hospice care would also be eligible for an unlimited supply of medical marijuana.
Perhaps most significantly, effective immediately, patients suffering from anxiety, chronic pain related to musculoskeletal disorders, chronic visceral pain, and Tourette's syndrome will be eligible for the program. The registration fee (to participate in the medical marijuana program) is also being lowered from $200 to $100, and veterans—as well as anyone over the age of 65—will be eligible for a $20 discount.
Murphy's changes also allow doctors to stay off a public registry but still participate in prescribing medical marijuana, which will help decrease the fear that some doctors have of facing stigmas as a result of helping patients in need of medical marijuana. While Murphy called for a review of the existing program back in January, this move in March officially implements the changes.
Find Out More from Our New Jersey Criminal Defense Office
If you or a loved one is facing criminal repercussions due to the ownership of a gun or the use of medical marijuana, contact New Jersey criminal defense attorney Phillip J. Murphy today for assistance. We have been serving clients in Bergen County and surrounding areas for more than 25 years.
Resources:
fortune.com/2018/03/27/gun-control-laws-are-about-to-get-stricter-in-new-jersey/
nbcphiladelphia.com/news/local/New-Jersey-Gov-Phil-Murphy-Expands-Medical-Marijuana-Program-478050033.html